Monthly Favorites: June 2017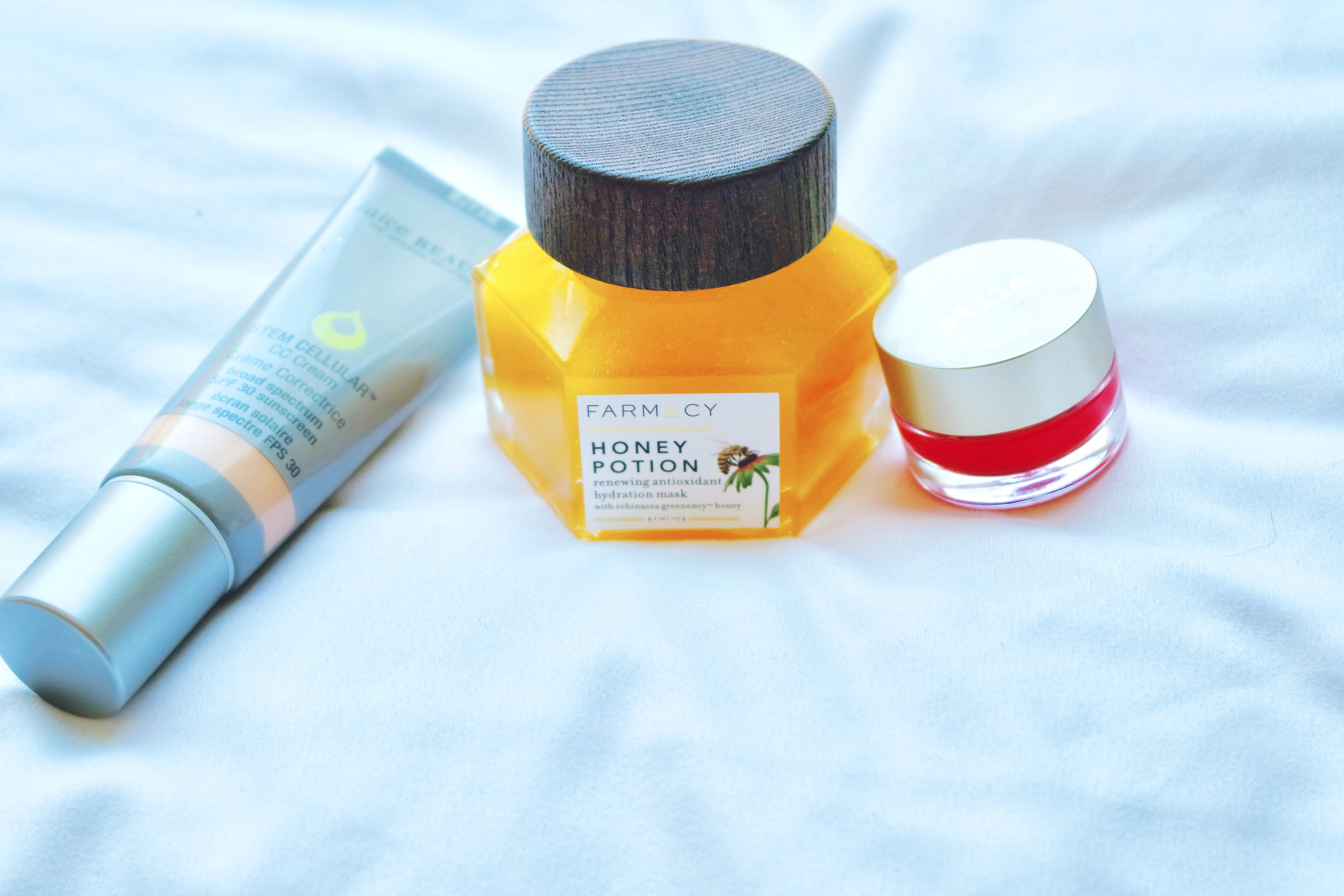 Beauty:
Stila Aqua Glow Watercolor Blush in Water Poppy: The perfect shade for faking a sunburn. It blends easily and is super pigmented. It's comparable to Glossier Cloud Paint, just in slightly less useful packaging. This particular color sadly seems to have been discontinued but the others look lovely as well.
Farmacy Honey Potion Renewing Antioxidant Hydration Mask: I just this week wrote about this mask on Pur Opulence. It warms, it plumps, it soothes - all around an awesome mask and one of the best natural beauty products I've picked up. Plus that jar! The magnetic lid! The little spatula! I'm obsessed and dying to try more of Farmacy's products. Their farm-to-face philosophy is awesome.
Juice Beauty Stem Cellular CC Cream in Warm Glow: So happy my search for a natural base makeup product led me to this. The fruity smell takes a bit to get used to, but the creamy texture and light coverage are worth it. I'd compare the look on the skin to Glossier's Perfecting Skin Tint, light and glowy.
Style:
Vintage Linen Jacket: This has been my go to jacket all month long. It's light and perfect for summer nights. Plus it has a nice oversized, boxy fit to it and matches almost everything.
Urban Outfitters Midi Dress: This dress is a dream. Pink and white striped, oversized and flowy, perfect width straps. I had to have it and I'm so glad I got it. (Can't find it online, but this is similar)
Reads:
Siracusa by Delia Ephron: This thriller is a slow burner, but the characters are great, as is the luscious scenery. I really did not see the end coming. Perfect beach read!
Music:
'Bad Liar' - Selena Gomez: I'm so late to this party, but I've had this song on repeat for a couple weeks now.
'Location' - Khalid: Also late to this party, but the vibes of this song are just too good to ignore.
'Go Solo' - Tom Rosenthal: I love having chill songs to listen to on summer nights and this song fits the bill perfectly.
'Saint' - Jordan Mackampa: This song checks a lot of random boxes for me. Love the lyrics, love the indie vibes.
Muses: